Meet our 2024 Gold Exhibitors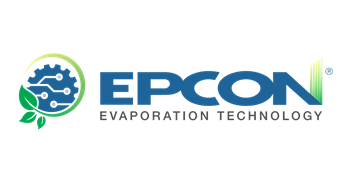 ---
EPCON Evaporation Technology
A very big thank you to Epcon Evaporation Technology for supporting us in creating a forum for sharing knowledge and experiences. The HTHP Symposium is very proud to have such great support from our many exhibitors and sponsors.
Pioneers in Thermal Separation and Energy Recovery
EPCON Evaporation Technology AS, a privately held company based in Trondheim, Norway, has been at the forefront of delivering advanced   process plants to global industry clients since its inception in 1986. With a proud legacy of having delivered more than 150 process plants, our   solutions are fundamentally built upon the principle of Mechanical Vapour Recompression (MVR).
We specialize in:
Evaporation
Distillation
Drying
Steam-producing high-temperature heat pumps utilizing MVR
Our esteemed clientele comprises multinational corporations spanning various sectors:
Food and Beverages
Chemical
Pulp and Paper
Pharmaceutical
Bioenergy
EPCON is an integral part of the renowned Swedish process solutions group Vilokan, who specializes in water and solvent recovery, representing a strong and highly competent internationally oriented process engineering and solutions supplier. EPCONs state-of-the-art pilot test facilities, coupled with an extensive suite of design and modeling tools, ensure that we deliver reliable and top-tier solutions. All equipment is manufactured by reputable and pre-qualified European sub-suppliers, adhering to EPCON's proprietary designs and methodologies. Furthermore, every plant we supply is backed by our in-house After Sales services team, guaranteeing optimal operation and unparalleled quality.
Our ties with leading international R&D institutions, like SINTEF, keep us informed about the latest innovative technologies and developments.
With a trajectory of significant growth, EPCON stands in the forefront in the global industrial transition towards sustainability and combating climate change.