Contact
Here, you can find the contact information of the symposium coordinators. 
---
Press and media
If you are a member of the press/media and would like to receive photos, figures or statements, we are happy to help. Just send us an e-mail with your inquiry on info@hthp-symposium.org, and we will share our stories with you.
Logo
Two versions of the High-Temperature Heat Pump Symposium are available for download.
The logo must be used with a white background.
You can download the two logos here:
Primary logo:

Download the logo as png.-file »
Secondary logo: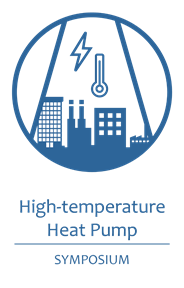 Download the logo as png.-file »
Symposium Gallery
You are welcome to download the pictures shown in the Symposium Gallery and use them when referring to the symposium. Here, you will find the Symposium Gallery.
The photos must be accredited to the HTHP Symposium.